label more, recycling, circular economy

Awarded with the LABEL MORE !
Label MORE : MObilized to REcycle
Written by Top Clean Packaging - Published on
For this new year, Top Clean Packaging has been awarded the European More2020 Label which promotes the action of plastics manufacturers for the circular economy and the integration of recycled plastics in production. Our company has set up new processes to develop eco-design using recycled plastics (and the recyclability of our products at the end of their life).
Awarded by Allizé-Plasturgie, it rewards our commitment to reducing the environmental footprint of our products by promoting the use of recycled raw materials.
This label is a true recognition of our commitment as an industrial company and testifies to our progress in promoting more sustainable consumption, with products that increasingly incorporate recycled plastics.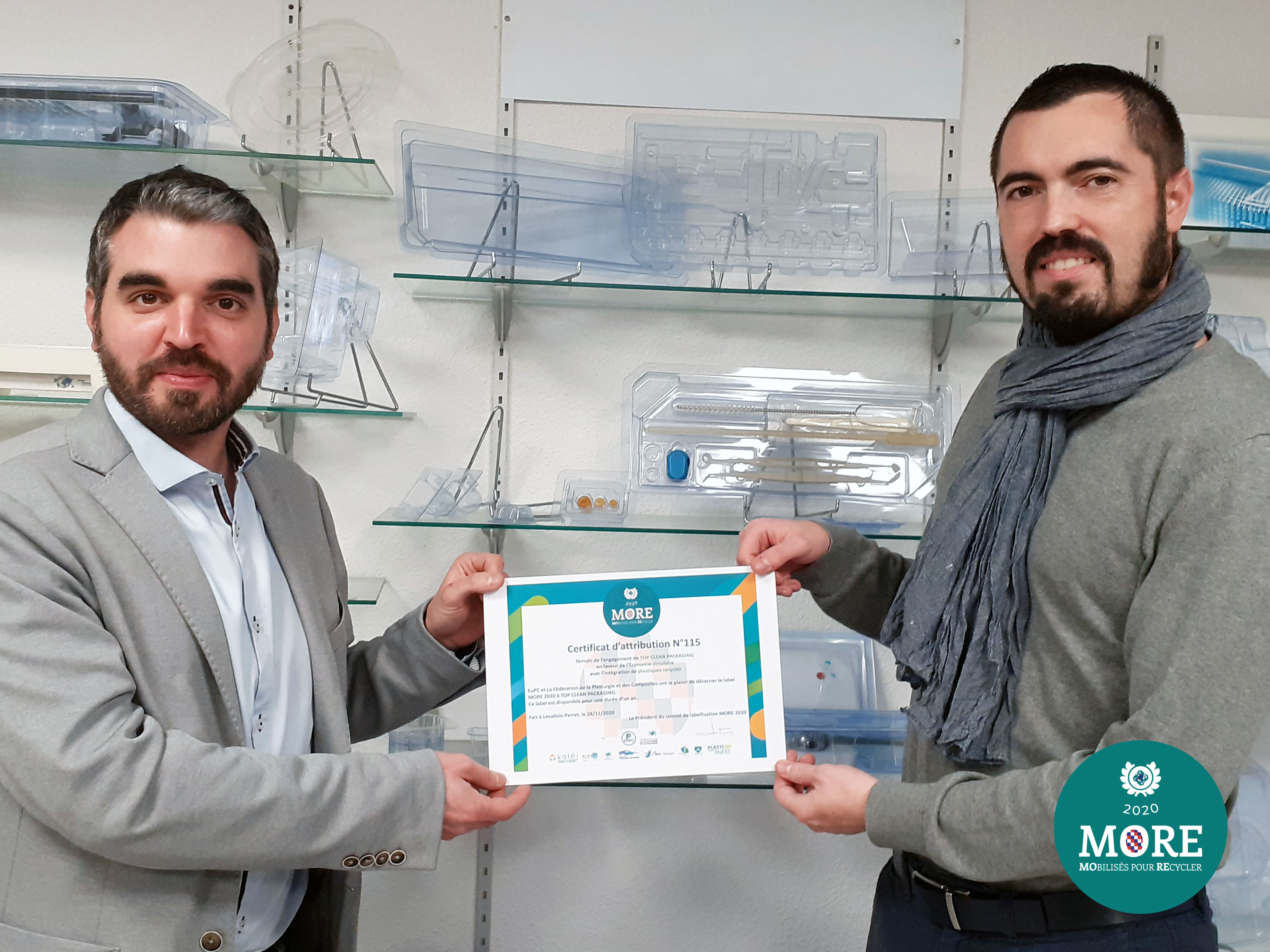 Photo: Nicolas DELORME, Territorial Delegate of Allizé Plasturgie and Jean BERRY, President of the Top Clean Packaging Group
Ce site utilise des cookies pour vous offrir le meilleur service. En poursuivant votre navigation, vous acceptez l'utilisation de cookies sur ce site.