Contract Manufacturing

By your side, Top Clean Packaging offers you a Contract Manufacturing service for the accomplishment of your projects.
Strong development and manufacturing process allowing you to rely on our expertise.
We have set up an organization that allows you to entrust us with all or part of your projects. We offer the possibility to respond to your logic of outsourcing your projects, from research and development to the production of your products.
Our ISO 13485-compliant processes, certified by both GMED and FDA organizations, gives you the assurance that we can support you in every single project you might have. We provide regulatory compliance, flexibility of our production capacities and on-time delivery.
Therefore, we are at your disposal to meet your "make or buy" requirements.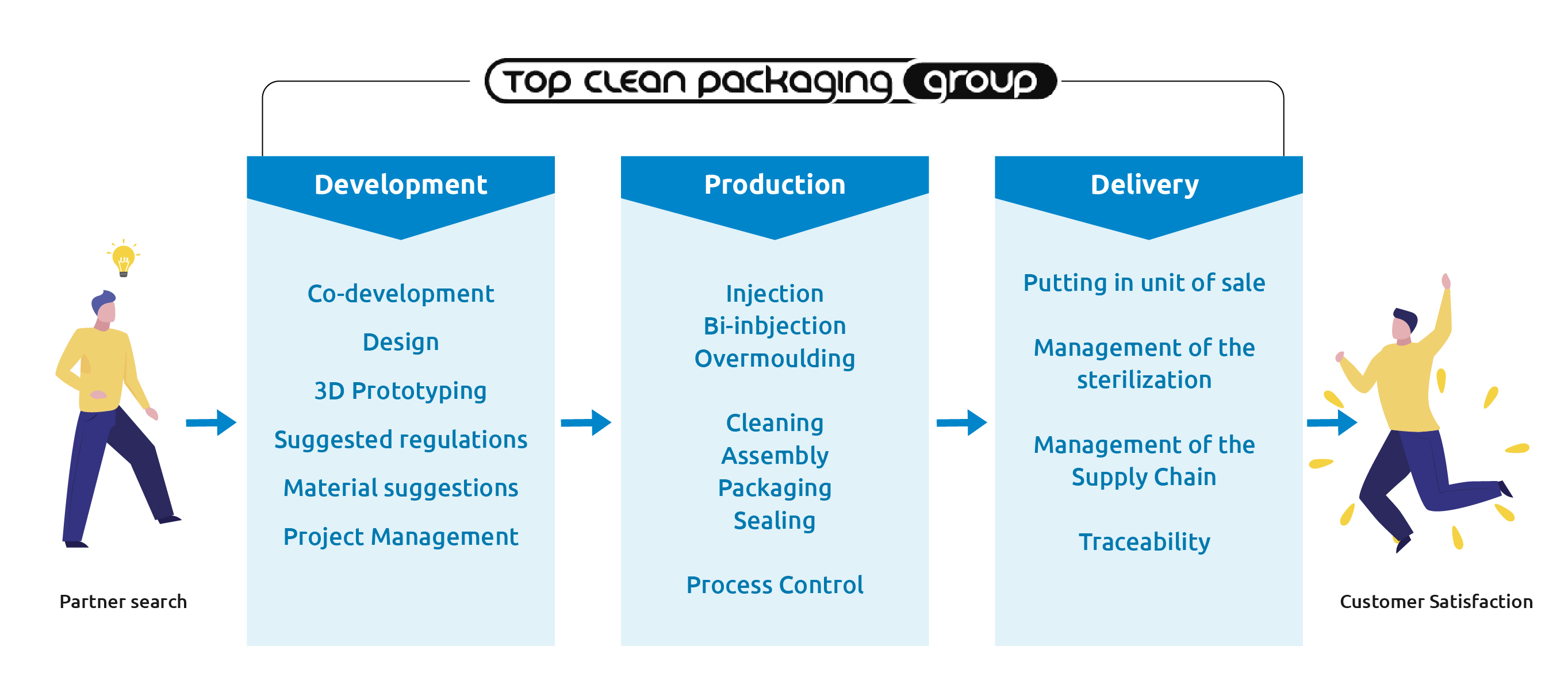 Ce site utilise des cookies pour vous offrir le meilleur service. En poursuivant votre navigation, vous acceptez l'utilisation de cookies sur ce site.